Little Nudges from Source
Brief, Powerful Reminders to Help You
Live the Spiritual Truths You Believe
No matter what our spiritual beliefs, sometimes it can be awfully hard to put them into practice – to actually live them. Even when we know better, it's easy to allow ourselves to start feeling overwhelmed, stressed, worried, frustrated, unsure about what to do next.
But we don't have to fall into that trap.
Most spiritual or religious beliefs agree that life is meant to be peaceful and joyous, free and unlimited; that all things are possible; that we're always guided and blessed and protected; that we can feel comfortable letting go and letting God.

That's how we want our lives to be.
The problem, of course, is that our human minds can get so caught up in what's going on around us in life that it's easy to forget those beliefs – things we really do believe! – and allow negative emotions like fear or doubt or worry or anger to grab our attention and drag us down.
It doesn't have to be that way.
It is possible for us to feel at peace, even when things seem out of control; to find joy during life's toughest challenges; to let go of our negative reactions that almost never have a positive outcome; to attract the goodness and blessings we've been waiting for so long. I've gotten pretty close to living my life that way, and I'm sure you can, too.
What's this all about?
I'm Jack Armstrong, author of Lessons from the Source, and for almost 40 years now I've been receiving and writing down – channeling, if you will – spiritual wisdom from Source (or God, or The Universe, or whatever other term you're comfortable with) that has changed my life. It's gentle and comforting, reassuring and inspiring. It's clear, practical and easy to understand. It reminds us who we really are and nudges us to live the life we know is possible.
I've been sharing these teachings with other folks on the spiritual path in books, online and in personal conversations. Now I'm making them available to kindred spirits all around the world in a way that's never been done before.
Here's what you can expect from Little Nudges from Source:
Five days a week you'll get an e-mail with a very brief excerpt from the material I've received – and it'll be in writing and in audio.
When I say "brief," you can believe it. Every message will be just a few sentences, and all the recordings will be less than a minute – most of them a good bit less. But their brevity doesn't diminish their impact. This is powerful stuff.

I've recorded the audio myself. I've been a working voiceover artist for more than 20 years, and almost every day someone says something to me about the peaceful quality of my voice.

The first five messages are free. You'll have a chance to get a feel for what this is all about, and if the feedback I've been getting is any indication, I'm pretty sure you'll love it. But of course you can always feel free to cancel your subscription whenever you'd like.
Here are a couple examples of the kinds of messages you'll be receiving:
Your Challenges Allow You to Grow
You are a spiritual being who took on this physical form in order to enjoy challenges that would allow you to grow in understanding. And enjoyment was central to that. You did not take on this role in order to feel discouraged or defeated or overwhelmed. You did so in order to learn to experience the same qualities of joy and peace and love that are your pure expression in the spiritual realm, and are your true identity.
You are Literally Sitting on Everything You Need
The flow is never ending. Never. It is always with you, and you are always one with it. Acknowledgement and acceptance make the difference. It is as if you had a million dollars in one pocket, but you chose only to use the relatively few dollars you had in another. You are literally sitting on everything you need, but you allow your human consciousness to focus on the finite resources it is aware of. Accept it all, for it is yours. And it is there for all souls who will accept it.
The monthly fee is only $9.95, and you'll be charged automatically every month on the anniversary of the day your first charge was processed.
Now's the Time!



So grab that little plastic card of yours and open the door to new possibilities on your life's path.

"I've found the spiritual wisdom Jack Armstrong allows to flow through him to be transformational, life affirming and powerfully inspirational, and his voice has a peaceful, soul-soothing quality that makes the messages he shares even more compelling. We all need inspiring reminders now and then to help us attract blessings into our lives, and Little Nudges from Source is a perfect and joyous way to get them."
Debra Oakland, Author
Change Your Movie, Change Your Life:
7 Reel Concepts for Courageous Change
If you're not quite sure yet that you want to take this little leap of faith (though the old saying, "leap and the net will appear," usually does prove to be true), here are answers to some questions or concerns you might have.
Ten dollars a month is more than I feel comfortable doing right now.
Yeah, times are tough for lots of us, and any extra expense might cause you to stop and think about it. But while you're thinking, it might be interesting to do what business folks used to call a cost/benefit analysis. If you stopped at a coffee shop and had a latte and a muffin once a month, that probably would set you back about ten bucks, too. It might bring you 15 minutes of peace and relaxation and calories. Little Nudges from Source brings you a month's worth of peace and reassurance and inspiration.
I get spiritual e-mails from lots of lists I'm on, but most of the time I don't even open them. I just don't have time for them.
You know what? I feel the same way, because most of them are just too darn long. And, honestly, I'm not always inspired when I do open them. But would you be willing to spend less than a minute to stop and center yourself before the day begins? The cool part is that you can close your eyes and just listen – and absorb a little nugget of spiritual truth that could change your day.
Why should I believe you're getting messages from God?
The good news is… you don't have to! I'm not trying to convince anyone of anything. All I know is: this has been happening since 1978; I'm still in awe of the process; I've got no idea why I'm the guy who's getting this stuff; but I do know it's changed my life, and I'm honored to be sharing it with others.
About Jack Armstrong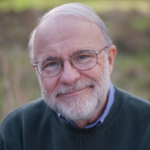 "Jack Armstrong and his incredible messages from Source have had a powerful impact on my life. The pearls of wisdom he shares are encoded with Divine Love and Truth. Somehow, he always seems to know what I most need to hear. I not only appreciate his profound messages, but I find that his calm and comforting voice brings joy and peace to my heart. He is a true gift to the world."
Sara Landon
Channel of Divine Love and Light
www.saralandon.com

OK – Now's Really the Time!
If you weren't sure before, and you eased your way around the subscription box above without actually signing up – but you've made it this far down the page! – can you really come up with any good reasons not to give Little Nudges a try? I can't think of any either. Seriously.
Here's the deal:
These little messages might just change your whole perspective on life and spirituality.
The first five messages are free.
You can bail out and head back to the coffee shop for another latte whenever you'd like (but I seriously doubt you're going to do that).

Thanks for joining me on this adventure! Enjoy the journey!

Jack Armstrong